The Dublin Port Short Film Prize 2021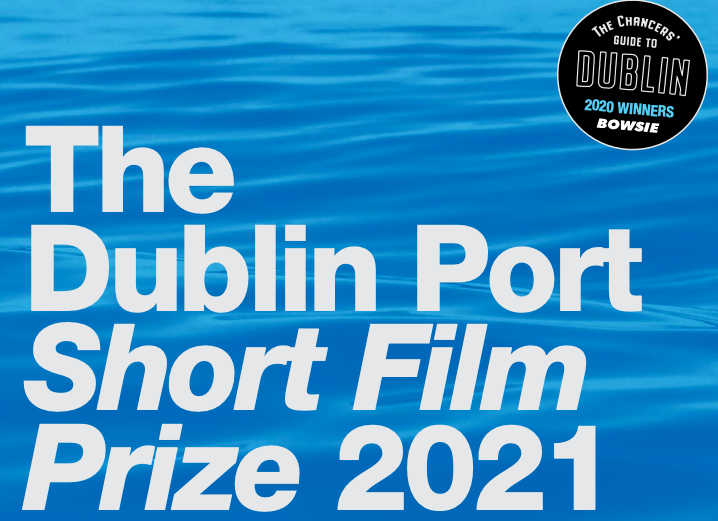 20 January 2021
Dublin Port Company and the Little Museum of Dublin are delighted to announce the €20,000 Port Short Film Prize 2021 call for entries. 
Deadline Extended: Final date for entries – Monday 17th May 2021
The winning filmmaker will receive a €20,000 commission. The full competition brief is available to download HERE
Speaking at the announcement, Lar Joye Port Heritage Director said "Throughout generations, we as a community have shown resilience, hope, a warmth of hospitality and strength for storytelling. The winning 2021 Port Short entry will be a celebration of Dublin – a look at where we have come from and indeed where we are going. Film makers might focus on past events in Dublin history, a present day moment or a true character of the city."
Little Museum Deputy Director, Sarah Costigan, notes, "While the winning filmmaker will demonstrate that their project is realistic and achievable within the current pandemic parameters, the Port Short Prize will not commission a filmmaker to record the lived experience of Covid19."
Eamonn O'Reilly, Chief Executive of the Dublin Port Company, says, "Our inaugural Port Short celebrates Dublin, particularly those aspects of our culture and heritage that separate our port river city from every other capital in Europe."
ADVICE FROM GABRIEL BYRNE 
During a recent Little Museum podcast, Gabriel Byrne had this advice for filmmakers to keep in mind when applying to tell their story of Dublin in the Port Short Competition. 
"In my experience, it's the tiny things – the unremarkable – that which we pass by every day that illuminates a much bigger truth. Try to find the things you take for granted." 
Watch the interview HERE
On behalf of Screen Ireland, film producer Claire McCabe has advice for Port Short applications. In this short video she details points to consider when producing a short film proposal to be made during the pandemic. 
Watch the interview HERE
PAST WINNER
The winner of the 2019-20 prize was Bowsie Workshop. "The Chancers' Guide to Dublin," produced by Aoife Noonan and directed by Ben O'Connor. It is now available to view on the RTE Player.  
Watch the Little Museum's conversation with Bowsie HERE
ABOUT THE DUBLIN PORT COMPANY & LITTLE MUSEUM OF DUBLIN 
Dublin Port is committed to achieving closer integration with the city and people through celebrating its rich heritage. From the Diving Bell to recent theatre projects with the Abbey Theatre including "In our veins" by Lee Coffey. Active projects include a planned Greenway and the plans for the Flour Mill Cultural Quarter with Grafton Architects.
The Little Museum is a people's museum and registered charity which focuses on history, hospitality and humour. We welcomed over 120,000 visitors in 2019 and were awarded the best Dublin Tourism experience (over 100k visitors) by the Irish Tourism Industry Awards in 2019.
Help us with the Archive
You can help us to preserve Dublin Port's rich archival heritage by
donating items or seek advice from us on items in your safekeeping.
Get in touch by completing the contact form below.
We'd love to hear from you!